Who will be the winner FIFA World Cup Russia 2018?
As the World Cup starts, we all curious about what countries can make to the top of the groups, who will be in the round 16? Who will be in the quarter-final? Who play in Semi-finals? and who will be the 3rd&4th place?
Teams that should be winner of each groups
That's not easy to find who will be the winner of the group and who can be the runner-up. However, we think that each groups has their own winners that the possibility is bigger.
Winner Group A: Uruguay
Winner Group B: Portugal
Winner Group C: France
Winner Group D: Argentina
Winner Group E: Brazil
Winner Group F: Germany
Winner Group G: Belgium
Winner Group H: Poland.
What teams make it to Round 16 World Cup 2018
Which teams go quarter-finals, semi-final and Final
It is just our predictions the real results will reveals soon. Find out the journey of the top teams of World Cup Russia 2018 by our prediction diagram down below: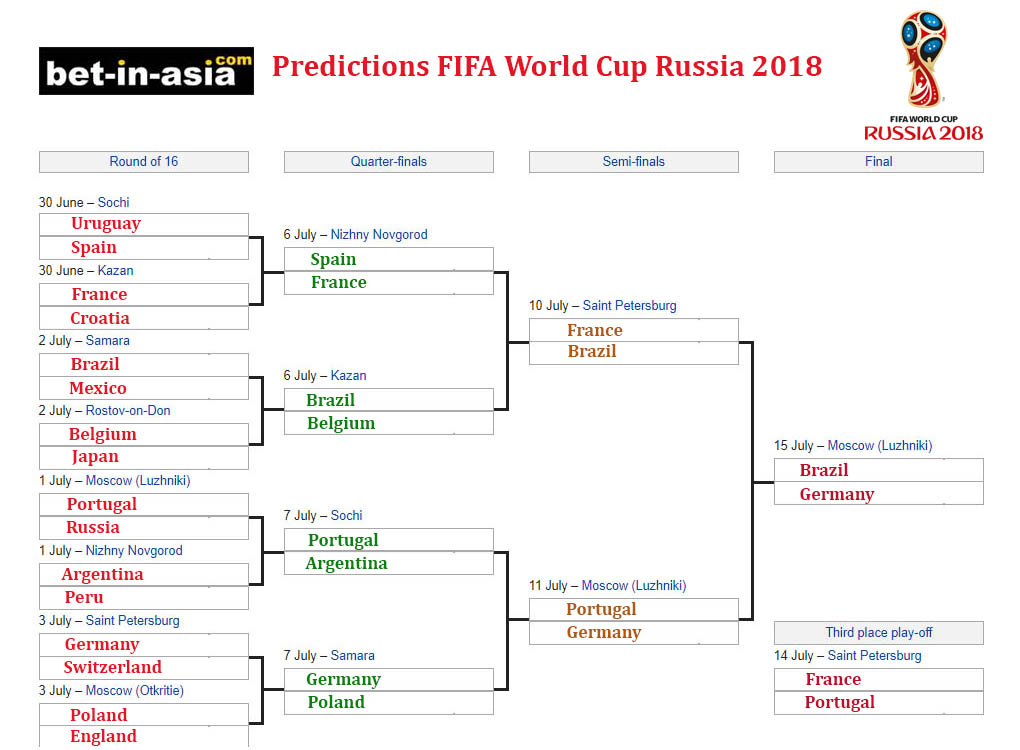 You can bet who win the World Cup and who will be the winner of each group too. Check out the best online betting site in Asia 188bet.com and look for more betting options and bonus.
If you have any questions please feel free to contact us.