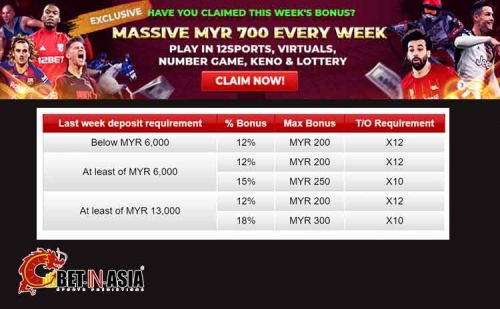 Which sports betting sites in Asia are offering big bonuses this week?
How to get one of the biggest bonuses in 2022?
What gambler wouldn't love to play online in Asia or anywhere in the world without taking the risk of losing their money? The money offered every day of the week by Asian sports betting sites is the solution. In this web article, you will discover all the promotional offers allowing you to bet bonus cash without the risk of losing your initial game capital.
Here is the list of bettor questions answered by Bet in Asia on this web article:
What are the big bonuses offered today?
How to bet online without risk today?
How to get multiple sports betting bonuses in 2022?
Which sports betting site offers a great weekly promotion?
A weekly bonus in 6 simple steps
The 6 quick steps
Here are the 6 quick steps to take advantage of special promotions
Register if you don't have a player account yet, or log in to the site.
Just make a new deposit.
Click on the "promotions" button in the top right menu. A new window opens with all the promotions of the day
Click the "Claim Now" button on the TOP banner to get the weekly bonus (twice a week). Or on the promotion of your choice. Please note: Players can only have one active bonus on their account at a time, so choose wisely!
Click the "Claim now" button.
Select from the bonus comparison table "on last week's deposit" (from last Monday to Sunday), the bonus percentage you wish to claim.
12bet Alternative Promotion 100% Signup Bonus
Double your first cash deposit and double your fun on the sport betting with a "100% Sign Up Bonus up to MYR200" today!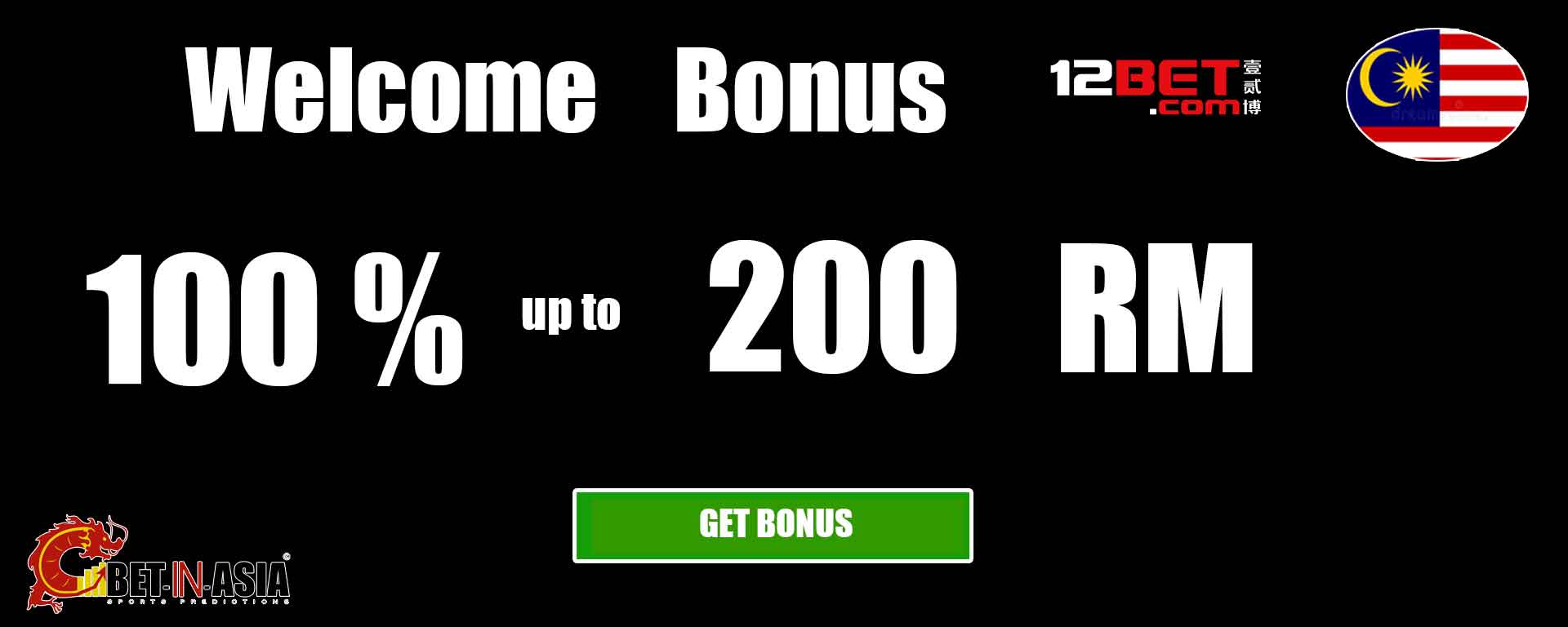 Example of bonuses
Total money deposited in his account last week less than MYR 6,000

The player can only claim one bonus.
Get 12% up to 200 MYR with 12x turnover.
Amount deposited last week, a deposit of MYR 6,000 or more

The member player can claim two bonuses
Get 12% up to 200 MYR with 12x turnover, and
Get 15% up to MYR 250 with 10x turnover.
Money deposited last week a deposit of at least MYR 13,000

Member can claim 2 (two) bonuses
Get 12% up to 200 MYR with 12x turnover, and
Get 18% up to MYR 300 with 10x turnover.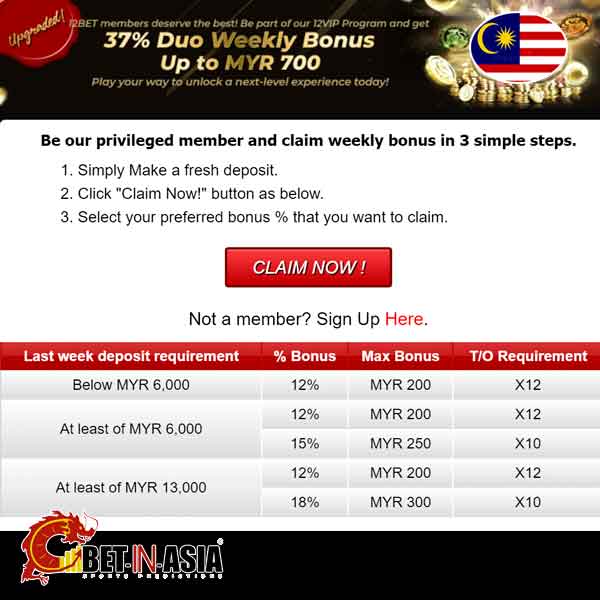 Terms and condition of the promotion 2022
This promotion 2022 applies to all players on the 12BET gambling site using only the Malaysian ringgit (MYR), the currency unit of the Malaysia.
This promotion starts on November 1, 2022 at 00:00:00 (GMT+8) and ends on December 30, 2022 at 23:59:59 (GMT+8).
Players can only have one active bonus on their 12BET account at a time.
Wagering members can receive this bonus 2 (two) times in 1 week if the member reaches the turnover requirement as shown in the bonus table.
Last week's deposit will be counted from last Monday 00:00:00 (GMT+8) to Sunday 23:59:59 (GMT+8).
Your Deposit plus claimed Bonus is subject to turnover as the table mentioned above in 12Sports, Virtual Sports, Number Game, KENO, 12BET Lottery before any cash withdrawal or obtaining your next bonus.
Only sports bets that generate a win/lose result are taken into account in the calculation of turnover. Cash Out/Draw/Void/Rejected bets, Both Sides bets, Void games and bets placed in any other 12BET product are excluded from turnover calculations.
Bonus deposit and turnover must be reported within 30 DAYS. If the turnover requirement is not met within 30 days, the bonus and all winnings (IF ANY) will be forfeited. The 12BET site reserves the right to forfeit the bonus and all winnings (IF ANY) at any time from 30 days until the time of the bettor's withdrawal request.
12BET reserves the right to cancel this promotion at any time, whether for all players or an individual player and subject to 12BET Standard Promotion Terms and Conditions.