How to register 855play account from Asia?
855play is a sports betting website that working in Asia. 855play is a family of 855bet, 855crown. You can bet in live, play any live casino and poker all you want. 855play also supports mobile tablet. You can download the 855play application store for Iphone and Android. Here we have step-by-step guided of sign up new account with 855lay.com
Step 1: Click on logo or link below to access 855play
Step 2: Click Sign Up to get the registration form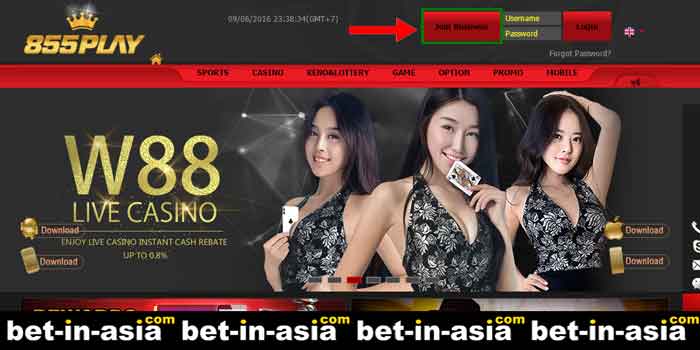 If you're already in the register page, please go to next step.
Step 3: Complete all the required information of registration form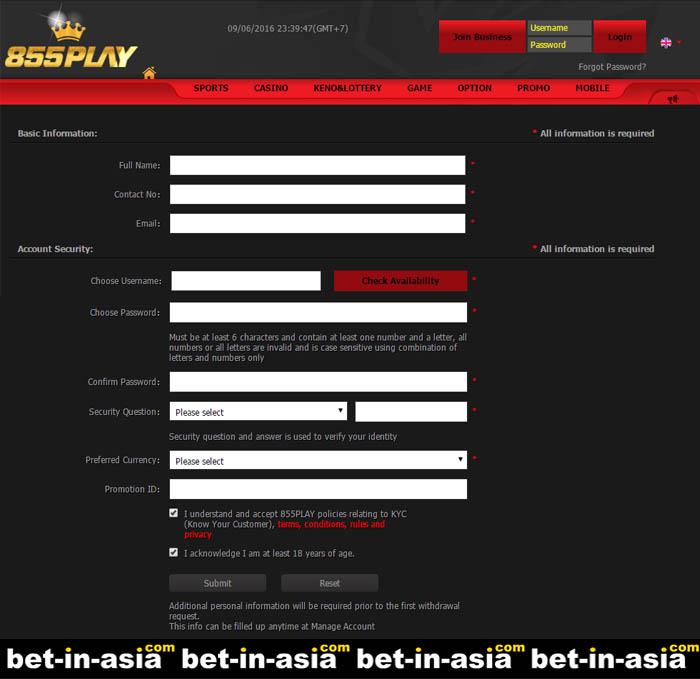 You have to complete all information required. 855play support some Asian language that you can use such as Cambodian, Thailand, Vietnam, Chinese… If you don't see your language, just stay with English. There if you have any difficulty with English, use Google Translate for helping.
Step 4: Registration completed
After you Summit, your registration is completed. You will get a message about deposit money to your account. You can deposit now or later.
Live chat to the team or Call them if you have any problem on depositing money to your account or want to get 855play more information. Their customer service is 24 hours by 7 days.