UEFA Nations League Predictors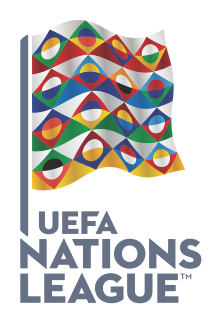 UEFA NATIONS LEAGUE Predictions of Bet-in-Asia the best football predictions that you can have. Here you will all predictions of UEFA Nations League as well as the full results and league standings. This season it is the first editions. There are 55 national teams divided in four leagues that are competing for winning the league, getting promoted, avoiding relegation etc. 4 leagues are representing the format (League A, B, C and D) all of which divided by their rankings. The League A will include the best ranked national sides, and so on until the worst ranked teams in League D. Get to know all groups of each League's results, calendar and table with all matches predictions:
– League A results, fixtures and group standings
– League B results, fixtures and group standings
– League C results, fixtures and group standings
– League D results, fixtures and group standings
League A and League B are combined of 12 national teams each, while League C is combined of 15, and League D of 16 teams. There are 4 different groups in all the leagues. The national teams in the groups will play two games against each other (home and away), playing a total of 6 games per team, per group.
UEFA Nations League is available to bet by Asian Bookmakers:
– 188bet.com If the link is blocked, use this link
– dafabet.com If the link is blocked, use this link
UEFA Nations League Table Calendar and Results
The fixtures and results are in the local time of Nations League of European national football team. Check out the time of the match with online betting site above if you want to know when you should bet. Please click on each schedule to get your free betting predictions.
The table of each group of the Leagues will help player to find out more statistics of the match before decide what to bet.
League A table standing
.
Each of the results records let know how the team played and should we bet on goals or win/draw or corners for the next matches.

Full results of Nations League 2018-19.
Bet UEFA Nations League
Best Asian Bookies
Asian Bookmakers have more promotions and bonus offering to players in Asia. They have more payments options special for Asia countries.
– 188bet.com is one of the most popular online betting site in Asia. 188bet Asia mostly offer welcome bonus 100% deposit; mean deposit $10 bet with $20. To get more offers click here.
– dafabet.com is also the lead Asian bookies. Dafabet Asia provides free bet and up to $100 deposit bonus. To get this bonus register here
These online betting site are trustful and specially service of Asian player.
Best European Bookies
One of the well-known European Bookies is pinnacle.com. The website design is simple but very high security. There is rarely bonus offer from Pinnacle but people know it's the best to bet big amount of money.
If you're interested in European Bookies, we introduce you to
Betway.com. Betway has more bonus and promotions that you wouldn't want to miss.
Best football bets payment methods
What Payments methods that provide by online betting websites are always the question. In few websites they let players deposit/withdraw by Local bank transfer, Visa/Master Card, but they are not always the options. We suggest you who want to secure and free stress to take a look at Skrill and Neteller (e-wallet). They appear to be the most methods that betting websites provide because of their easy, quick, secure and trustful service. Register free by this link:
skrill.com
neteller.com
UEFA Nations League Live Stream
If you're looking for football events Video streaming, take a look at Dafabet Streaming schedule and/or Betway live stream.